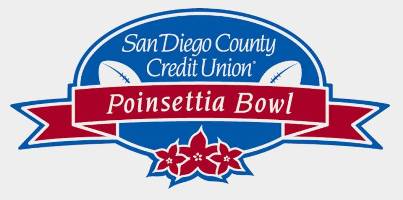 So the talk of the sports world is on the upcoming college bowls. Every year there is controversy, and this year is no exception. With one game deciding the top team in the country, the two best contenders must be selected to take a chance at winning the national title.
This year, one of those spots is a shoe-in. Ohio State has been dominant all season and more than deserves a spot in the title game. Their opponent however, could potentially be any one of the number of one-loss teams from USC to Michigan to Florida. Worth consideration is the undefeated Boise State team, who despite dominating their conference will not get the opportunity to play for more than their own pride. The
same thing
happened to Auburn a few years back.
The grab bag of bowls pair teams as low as 5th or 6th in their conference (as long as they have a 6-6 record or better) for games that are rather meaningless, beyond a cash reward for their school. The BCS games are more prestigious by far, and only one bowl has a meaningful trophy at stake.
There has been talk by sports pundits that the bowl system should be eliminated and
replaced by a tournament
. I agree with this suggestion. Following the season, there should be tournament similar to that of college basketball, but much much smaller. The top 8-10 teams should play in a single elimination tourney with the victor receiving the championship prize. To get a bid to the tournament, you must win your conference. Seeds could still be determined by using the current polls and rankings. I considered also having at-large invitations, but the fact remains that no team should be able to be the national champions without also being conference champions.
For non-winners, there could still be bowl games to create inter-conference postseason matchups. I'm aware of how important these games can be, as participants can rake in millions. Sponsors could even buy the naming rights for tournament round games, like the "Steak and Shake Bean Crock 2nd round College Football Playoff."
In addition to the aforementioned benefits, the playoff series would keep viewers engaged for an extended period of time. Instead of having Ohio State play its last regular season game on November 17, then waiting til January for the bowl game, the team would need to prove itself through December. Every single game would be big and important, with even the most boring matchup consisting of two solid ranked teams. Unless your team was involved, few remember who played in most bowl games more than a year ago, and that includes non-championship BCS bowls. A elimination tournament would be better- think of it as a final four of football.
It seems like every other sport, college or professional, has some sort of playoff structure to determine the top teams in the league. Why does football insist on this backwards and obsolete system when a playoff structure would be more profitable and more entertaining?